It is advised that people themselves regularly visit their doctors and bring their car to a mechanic. Just like this, your PC should regularly have a tuneup to make sure it is running at an optimum performance. Here is a quick guide to some basic steps – if you are confident with computers, you may try some of these yourself.
Starting the clean up
To clean out the wound so to speak of any PC infection, you can usually begin by taking an inventory of the programs that are running on your PC. You can do this via the "Control Panel" tool available on every Windows PC. The Control Panel is available from the Start Menu in most Windows PCs unless your PC is Windows 8 or 8.1 in which case you can press Win+X and open it from there. Once there, look for the programs section and consider removing programs you no longer use. Be careful not to remove something just because you don't recognise it – it could be important.
Check out the load on the machine
PCs can slow down due to a number of reasons but often there are a number of background processes running that simply hog the computers resources. You might begin by checking the "Task Manager" on your PC to see how many of these processes are running and how much of the various resources they are taking up. Check CPU Usage, Memory Usage and System Info in the performance tab as well as the number of applications and processes running.
Check for Malicious Software
As always, checking that your AntiVirus is up to date and working properly is advised. As well as the recommended vendors of AntiVirus packages, there are some that we can recommend that are free to download and are tried and tested. Both AVG and Malwarebytes have free versions of their software that work very well for most individuals in fending off infection of their PCs. If you are a business then there are more suitable versions of these programs well worth paying for. There are other free versions of tools out there but often they come with unwanted adware and the prospect of further PC infection.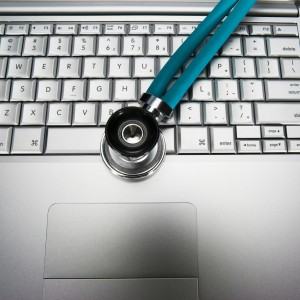 Turn off what you don't need
If the computer is unusably slow then you can open up MSConfig, an application on every Windows PC that allows you to alter what is currently running on the PC as well as what applications start when the computer starts. This needs to be done carefully to ensure you don't disable something vital.
Optimise your internet browser
Reviewing your browser settings or completely resetting the browsers may also help. This is also a step in malware removal which is a separate topic but will increase your PC performance.
Tidy up your disk
On top of this there is a disk defragging tool on your PC which cleans and reorganises every piece of data on your HD. Imagine having to organise your kitchen cupboard by putting all the cereal in one press and all the peas in another, all the fruit in another, etc. That is essentially what the disk defragging tool does.
If all else fails…
If at the end of your PC Tuneup, your PC is still slow then it might need an upgrade. For example the processor might not be fast enough or there is not enough memory installed.
Doing a regular PC Tuneup, just like doing regular backups of your PC is good practice. As always, if you need any help in tuning up your PC to run as optimally as possibly, or help with anything else, please don't hesitate to give us a call.
———————————————————————————-
If you are suffering from this or any other problem please don't hesitate to call one of our qualified engineers. We will be delighted to help.
021-4642096 
Business Hours: Monday – Friday 9:00 to 17:30