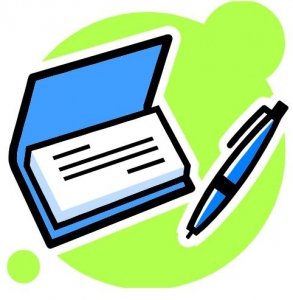 Payroll software, like accounts software is a market cornered almost entirely by two big players, Sage and Thesaurus, at least in Ireland anyway. Sage are a big player here and they also make their own, very popular accounting software as well. In fact, we have written a previous article about it here . Because of this, you may well choose to go with Sage for both your accounting and payroll software solutions. Thesaurus Software Ltd also make a very popular, very good alternative and this option may well suit your business perfectly too.
Many of the Sage payroll options can be found here and a rough comparison can be made on that page as to which software package may suit your business. Sage also offer their TAS branch of payroll software specifically for small and medium sized businesses and that can be viewed here . With Sage Micropay (€171+VAT or €602+VAT for Pro version), you need to buy a constant supply of custom paper/stationery to go with the software. SageOne is for the small business, with up to 5 employees, although you can put the software on 10-15 machines, whichever suits best. Sage also provide this package for a business with up to 10 employees, double the amount of employees, naturally for double the price (€7.20 per month + VAT). You can also add this to 5-15 machines, whichever suits best. Sage Quickpay is no longer being sold.
Thesaurus, which we know is in place in as many of the businesses we deal with as Sage is, can be compared with here . The standard version of Thesaurus software costs €149+VAT, with unlimited employee numbers. Their "Additional Company" version allows for yes, an additional company to be added to the payroll system. That costs €74.50+VAT. The "Bureau" version costs €339+VAT and supports the managing of unlimited companies and employers with unlimited employees. You can buy custom stationery/paper with Thesaurus but the difference is that you don't need it.
You can base your comparison on a variety of factors including whether or not you think you'll need Tech Support, how many employees you have, need to submit revenue returns online, SEPA compliance, payroll year end processing, and price of course. That is just a short list of factors to compare.
Extra! Extra!
If you liked this article then you may also be interested in reading our article on how to create movies on your home computer here .
———————————————————————————-
If you need help in this or need any other help please don't hesitate to call one of our qualified engineers. We will be delighted to help.
021-4642096 
Business Hours: Monday – Friday 09:00 to 17:30