With support for Windows XP coming to an end on April 8th 2014, we've been very busy recently migrating old Windows installations to new machines or at least to a newer version of Windows.  We thought that many people would find it useful to have a cheat sheet of the things to remember to do as you migrate to a new PC.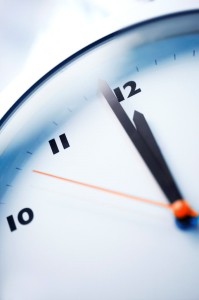 Back up everything from your old machine – it's useful to keep for posterity and you'll need the backup anyway if your migrating to a new machine
Copy off all your user files to a USB drive, it'll make it easier to copy them to the new machine.
Don't forget to note down all the programs that were installed on your old machine, it will help you to set up the new machine to do everything that you need again.
If you use banking or tax websites such as ROS that use digital certificates. Back them up from the old machine – it's a lot quicker to transfer them than to apply to the banks or Revenue for new ones.
Back up your email databases and make sure you know all the settings required to set up your email accounts again – including passwords.
Check that you can get software drivers for your printers, scanners and cameras – some older models may not be supported on your new version of Windows.
If you have a version of Microsoft Office already, see if it's labelled as "OEM" or "Retail". If it's a retail version, you are entitled to install it on your new machine. Bear in mind that support for Microsoft Office 2003 is also about to end.
Remember to un-install your antivirus on your old machine, it may make it easier to reuse the license on the new installation.
Find out if your new version of Windows is the 32 bit or the 64 bit version. Some programs, for example, some versions of Sage software, only run on 32 bit versions.
If you have a really old piece of software that absolutely requires Windows XP, investigate using XP Mode in Windows 7 Professional as a way to run it.
For any other purchased software, check that you have license keys, activation codes, serial numbers and anything else you need to do the re-installation.  Contact the original supplier if in doubt.
After you have your new version of Windows up and running, remember to run Windows Update repeatedly until it tells you that it is fully up to date. Only then is it as fully secured as possible.
Only restore your user files from your old machine after you have fully updated your new Windows installation and installed an anti-virus program. This minimises the chance that you'll carry an old piece of malicious software to your new PC.
———————————————————————————-
If you are suffering from this or any other problem please don't hesitate to call one of our qualified engineers and technicians and we will be delighted to help.
Lo-Call 1890 219 219 (Ireland) 
Business Hours: Monday – Friday 9:00 to 17:30