Among all the IT solutions that we implement in the businesses and homes that we work in, Wireless Access Points (WAP) are sometimes the most ideal way to increase the internet signal in the rooms within a building or to extend the signal to another area. They are relatively easy to implement and are self-configuring so they do not interfere with your current networks configuration. They are ideal for schools and small businesses who want to simply extend their current network to other rooms with comparatively small cost. If your workplace/school has thick walls or extends a long way from the main internet signal coming from the router/modem then your signal may become weak. You can then use Wireless Access Points to deliver the signal to other locations.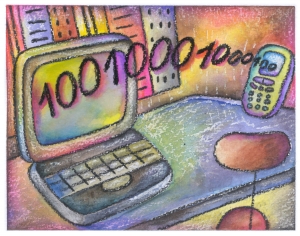 WAPs can also be used to create separate networks for security or practical purpose reasons too. If you want a separate network for students in a school to the staff network then WAPs can help you solve this problem. Even if you want a separate network for guests that arrive in your business' lobby (perhaps high profile clients or competitors) then you might use this solution.
They are tidy solutions that are not separately powered. For added security you can have a login for users of the internet from the WAP that expires after a certain amount of time. All WAPs can be managed from a single point through an interface with lots of added functionality that can give the user a lot of extra insight in to their network without having to have much knowledge of the technical side of things.
All in all, WAPs can be a very neat, very beneficial solution to extending your network or boosting your internet signal. If you want to read more on various topics around this then feel free to try the following links: Sophos WAP Security , WAP Blog Article and Microsoft WAP Article . If you are facing any internet issues within your business or at home and think this IT Solution might benefit you then please don't hesitate to call. We would love to use our experience to your advantage.
———————————————————————————-
If you are suffering from this or any other problem please don't hesitate to call one of our qualified engineers. We will be delighted to help.
021-4642096 
Business Hours: Monday – Friday 09:00 to 17:30